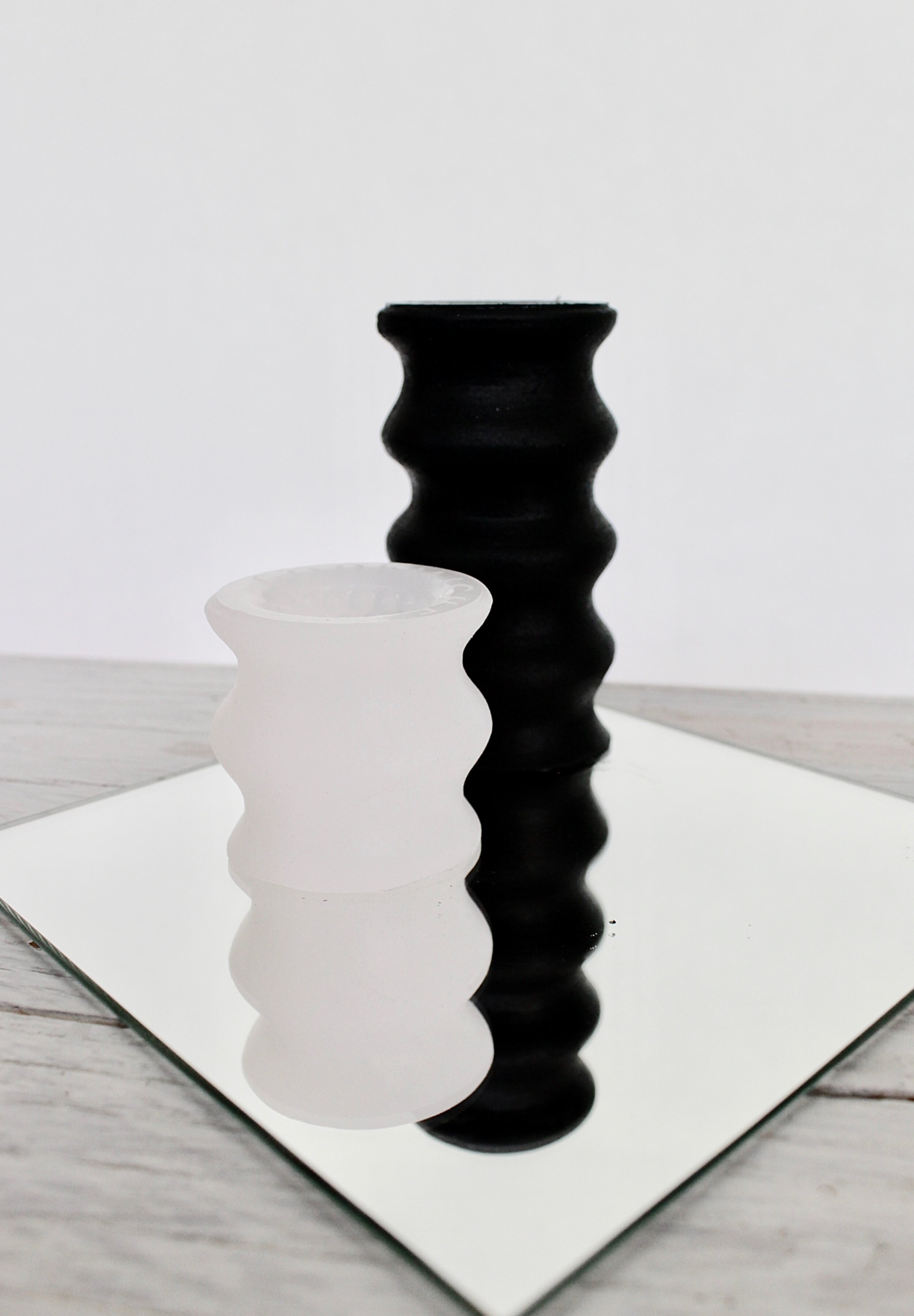 Male Masturbator - Black
The male masturbator is designed to make using a sex toy more natural while keeping the enhanced sensations that your penis loves. It is easy to use and clean, something that you could just throw in to a drawer or even a bag if you are off on your travels.
Whether you like to wank with two fingers or a whole hand, it to feels as natural as possible against your skin and in your grip so the hourglass shape mimics the way your fingers fall together when masturbating.
Size
comes in two sizes
5 cm – If you like lots of head stimulation, short strokes with twist and turns then this is for you. (Length 5cm.)
10 cm – If you're more of a deep long strokes with head stimulation but also like a firm feeling around your shaft, then this one is for you. (Length 10cm.)
The only difference between the two sizes is length, the hole is the same size on both. (Diameter of the hole is approx 3cm)
Use
Because it is made from 100% body safe silicone you need to use a good amount of WATER-BASED lube only. Also please note that you should insert your penis into the end of the masturbator that says Godemiche. YOU CAN'T USE SILICONE LUBE with this product
Materials
All our toys are made with 100% Platinum Silicone, making them non-porous, body safe, hypo-allergenic and very durable.
Delivery
Your item will be packaged in a plain DHL envelope with no Logo. You will be the only one who knows whats inside. If the item is shipped outside Europe, on the customer declaration there will be written "FASHION ACCESSORIES".