Mantide Primitive Round Choker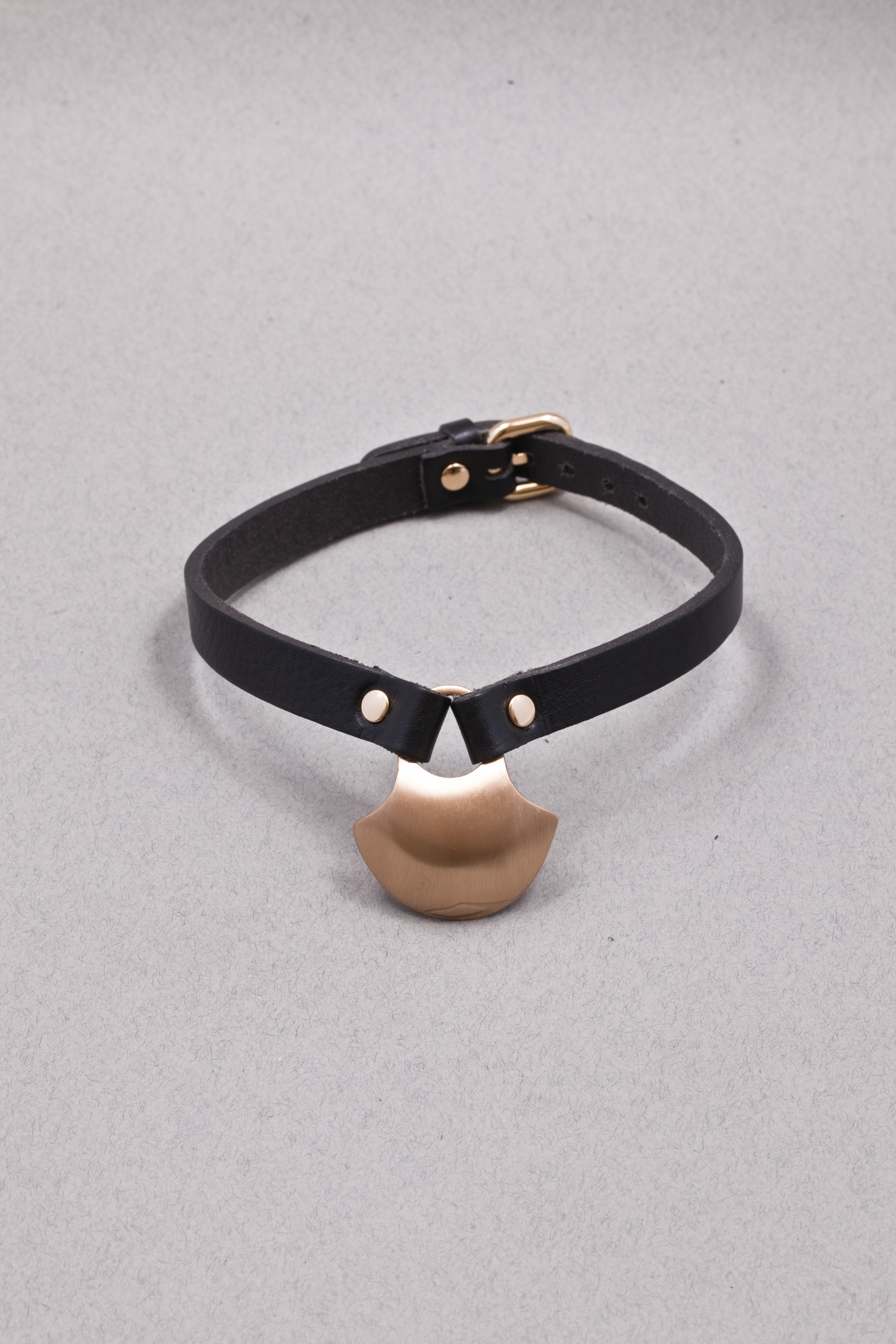 Mantide Primitive Round Choker
Smooth genuine leather choker featuring a polished or satin bronze charm. The strap is fully adjustable and closes with a belted detail on the back. Every creation is unique and handmade in Italy by Livia Lazzari in collaboration with the luxury leather brand Absidem. It may slightly vary from the item pictured.
This design is bespoke, and made to order. Please allow 2 to 3 weeks for crafting and production.
SHIPS TODAY ONLY IF NON- GOLD PLATED

It can be ordered in polished bronze satin bronze, both can be order in the gold plated version. This item is precious.
Comes in small gift box
This choker is one size
Fits 30 to 37 cm to measure around the neck
In case you need a custom size, please send us a mail and we will do it with no additional costs.